ncBc's resources for Biblical Studies begin with those relating to the Old Testament (OTS; the Hebrew Bible) and the Intertestamental period (ITS).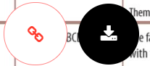 Select a tab to narrow your search within OT and IT Studies (or, jump to NT Studies).
OTS and ITS | END
Next: View or download resources from NT Studies.